9 things to say to motivate your team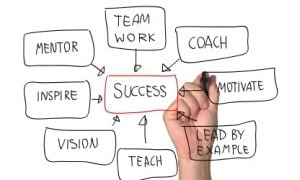 Motivating staff has become a strategic aspect for the company, as it can really make the difference between reaching or missing the set performance objectives.
For this reason, listed here are 9 things that you should tell to your team.
1. This is the situation. People want to know what is happening around them. In addition, failing to share information with the team contributes to lack of motivation in the team members, who feel undervalued and excluded.
2 Here is our plan. A good leader should guide the team towards the objectives. If the team is aware of the plan to implement, it can offer suggestions, participate better, with an increase in the level of motivation in carrying out activities that contribute to the achievement of the plan. Of course, the knowledge of the plan also facilitates any VETOES to the actions of the individual members of the team that may deviate from the plan, or even jeopardise its success.
3 What do you need? People need more and more to be understood both at personal and professional level, and that the company also take into account their personal successes. In addition, to achieve the company plans more effectively, the talents of individuals need to be exploited to their fullest. Asking staff what they need, helps to understand them better, to understand their aspirations, and to identify common shared paths that take into account both personal and company objectives.
4 Tell me your opinion. Asking staff to express their ideas and opinions makes them feel part of the team and the company projects. Asking for opinions is certainly much better than simply communicating one's own opinion. In the workplace people are used to conform and hide their real opinions, so much so that they will often find it difficult to express them spontaneously.
5 Remember the company values. You cannot always be at the side of your staff when they take company decisions. But you can remind them of the company values, therefore providing general guidance that will facilitate decisions that are more in line with the company vision and mission.
6 I trust you. If you don't trust someone in the team, that person should probably not be part of your team! You need to trust them, their integrity, their judgement, and their capabilities. Most of all, it is important that they know how much you trust them.
7 You can count on me. This is the other side of the coin of the previous point. The members of your team must trust you, must know that they can count on you, your presence and your help.
8 We can do better. One of the most difficult aspects of being a boss, or leader, is to push your team forward. As already said, it is necessary to congratulate team members when things go well, but also to point out when the team is not living up to its own potential.
9 Celebrate success. It is very dangerous to create a company culture where the only reward for a great job done is more work. It is important to celebrate success, both personal and of the team, both for big and small victories.